PNG at the 2018 Commonwealth Games
16th April 2018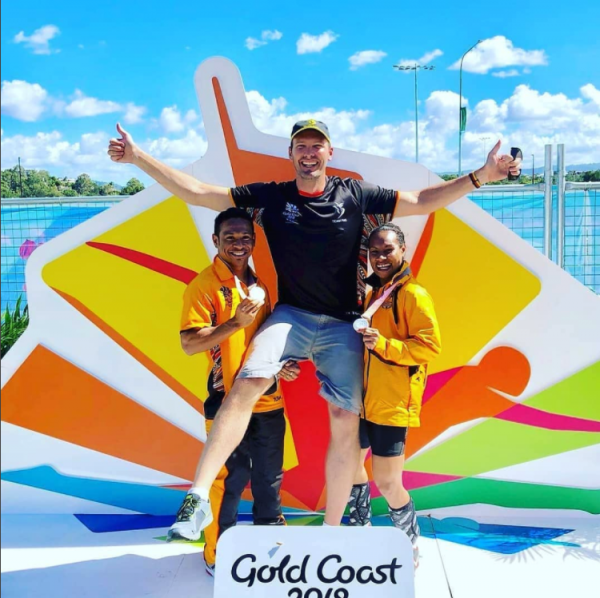 With all eyes on Australia's Gold Coast for the 2018 Commonwealth Games the last few weeks, Papua New Guinea has proven it's an island nation emerging on the sporting front, taking home one gold and two silver medals from this year's games.
The country has really shown its strength in the weightlifting arena. Here's an insight into PNG's Commonwealth Games team and a history of their sporting achievements.
The Team
This year PNG boasts a team of 56 athletes, comprising 40 men and 16 women. Sports represented include athletics, boxing, lawn bowls, rugby sevens, shooting, squash, swimming, table tennis, triathlon and weightlifting.
Just days into the competition the 2018 Commonwealth Games proved PNG's most successful campaign so far. They picked up a gold and two silvers in the weightlifting, with Steven Kari taking out a prime position in the 94kg men's lift, Morea Baru attaining silver in the 64kg men's competition, and Loa Dika Toua gaining a silver in the 53kg women's division.
Only their previous appearance at the Glasgow Games in 2014 rivals these results. PNG picked up two gold medals in the weightlifting when Kari and Toua both won gold.
Team PNG's history
PNG officially joined the Commonwealth in 1975, but their games participation dates back a decade beyond their independence to 1962 when the region was still governed by Australia.
They have since fielded a team at every games except the 1986 event in Edinburgh. Over the curse of these previous games, PNG picked up 11 medals in total, including four gold, five silver and two bronze.
They won their first medals, a silver and bronze, at their debut games in Perth in '62, but it was a long road to gold. PNG's hopes of winning finally came to fruition in 1990, when Geua Tau took out the ladies' lawn bowls singles event in Auckland.
The 1986 Boycott
The games missed by PNG in Edinburgh in 1986 were marred with controversy, with PNG among the many nations to boycott the event.
They joined 31 other nations staging a protest against the British Thatcher-led government's sporting links to apartheid South Africa. As a result, the '86 games were largely a "white-only" affair, with just 27 nations participating.
PNG's athlete's success this games is a great achievement. They continue competition with the Governor General of Papua New Guinea, Sir Bob Dadae's words resounding in their heads.
"Asasumba," he told them during the flag raising ceremony, which translated means "Never Say Die" or "Never Give Up".
Paga Hill Estate is a world-class, master-planned estate in the heart of Port Moresby, Papua New Guinea. The waterfront site is the first comprehensively planned multi-use development in Papua New Guinea to be enjoyed by both residents and visitors alike.
The all-inclusive development will include vibrant public spaces and waterfront promenade, luxury hotels, residential apartments, restaurants, retail, commercial space, a Trade, Exhibition & Cultural Centre, restoration of WWII relics, marina precinct and a nearby international cruise liner terminal.