Madang – One of the prettiest towns in the Pacific
15th March 2018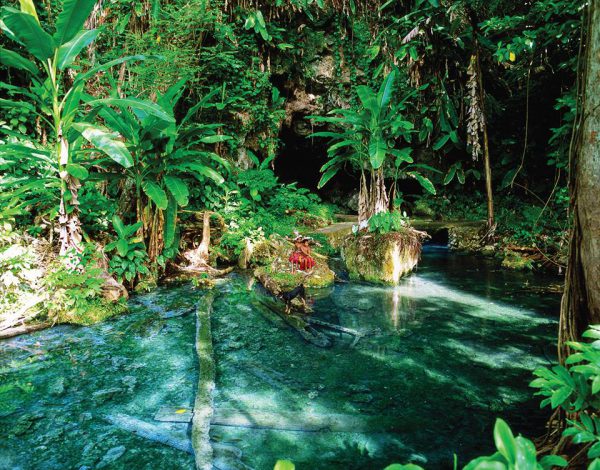 Framed by azure blue seas and set against a spectacular backdrop of rainforest and rugged mountains, Madang was once famously touted as one of the prettiest towns in the Pacific.
Its charm draws travellers year-in, year-out to enjoy a range of natural attractions including fishing, diving, and snorkeling. And it's a destination made all the more alluring courtesy of the warm Papua New Guinea welcome.
Here is an insight into the pretty Pacific town that is Madang.
Location, location!
Located on the north coast of the island of New Guinea, Madang is positioned on a small peninsula surrounded by tropical seas. To the east, it overlooks islands and endless ocean, while to the west mountainous ranges and rainforest abound.
The township is famous for its deep-water harbour that features Kranket and Siar Islands where day-trippers and holiday-makers alike can delight in swimming and snorkeling in the calm blue seas.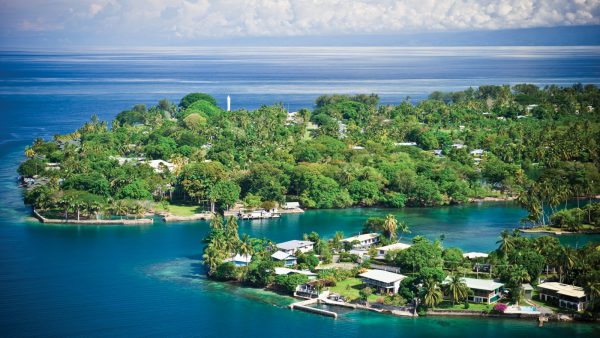 An interesting history
In the late 19th century Madang attracted European interest with German settlers flagging it as a fertile area for coffee plantations with ready access to a shipping port. Although sawmills, warehouses, a hospital and stores soon sprung up, this venture proved unsuccessful, and by the end of WWI, Madang was administered by Australia.
WWII saw Madang commandeered for strategic reasons, with the Japanese capturing it without a fight in 1943. Meanwhile, the subsequent years would prove less than fortuitous for this small town. Occupation and the battle to reclaim Madang resulted in much of the township being destroyed.
As a result, the town of Madang that draws tourists today has largely been rebuilt since WWII. Beneath its surrounding waters, a bevy of sunken ships that serve as dive wrecks abound.
A range of activities
These dive wrecks now add to the allure of Madang as a popular diving hotspot within PNG. The combination of available sites, calm waters and good visibility see avid divers from across the globe converge on this Pacific site.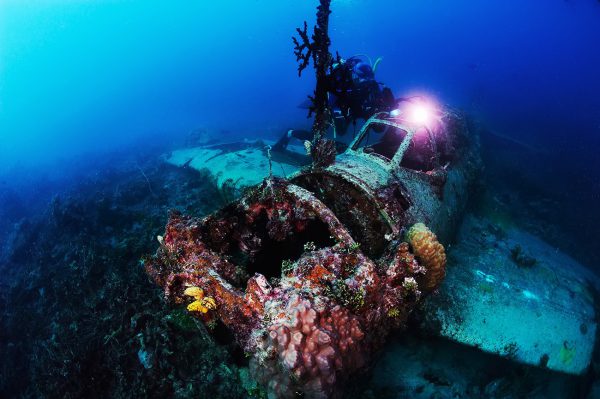 The waters also boast an allure for snorkelers and swimmers alike, with the islands of Madang Harbour proving particularly attractive. Kranket, Siar and Samen are among the most renowned islands and all boast accommodation.
But it's not just the water that attracts those seeking to discover a slice of PNG. Flora and fauna also abound. For bird watchers, there are treats such as hornbills, while the nation's beautiful orchids are also on ready display.
Part of a cultural province
Madang township may feature all the mod-cons of upscale accommodation, department stores, and bustling markets, but traditional culture still has a place. Madang is home to the colourful, annual Madang Festival while the town also provides a gateway to explore the further delights of the greater Madang province.
Over 350,000 people inhabit the wider Madang region and residents are often divided into four unique groups: Islanders, coastal people, river people and mountain people. Across the province over 173 languages are spoken.
About Paga Hill Estate
Paga Hill Estate is a world-class, master-planned estate in the heart of Port Moresby, Papua New Guinea. The waterfront site is the first comprehensively planned multi-use development in Papua New Guinea to be enjoyed by both residents and visitors alike.
The all-inclusive development will include vibrant public spaces and waterfront promenade, luxury hotels, residential apartments, restaurants, retail, commercial space, a Trade, Exhibition & Cultural Centre, restoration of WWII relics, marina precinct and a nearby international cruise liner terminal.