Adventure beckons in PNG
9th November 2017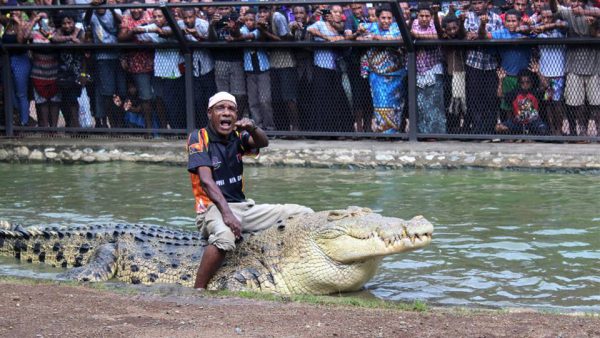 With over 600 islands, 5150km of coastline and 800 languages, Papua New Guinea is a uniquely alluring destination to explore, and its emerging tourism industry has a host of adventure tours available to assist.
From hiking into the picturesque highlands to unforgettable displays of tribal culture and a huge range of watersports, there's a lengthy and growing list of adventure tours offering a specialist insight into all the country has on offer.
If you're hoping to gain an insider's perspective of the wonders of PNG, here are just some of the tours available.
Trekking
Situated on the Pacific Ring of Fire, Papua New Guinea serves up simply spectacular scenery ranging from coastal lowlands and dense rainforest to towering volcanoes and cascading waterfalls. Exploring this rugged beauty is often best undertaken by foot, with a host of trekking tours to choose from.
Among the tours familiar to many is the 96km Kokoda Trail, but beyond this seminal trek, there are also a variety of hiking tours that allow visitors the opportunity to experience PNG's natural wonders, culture, and scenery in an immersive and personal way.
Snorkelling
Featuring tropical waters, a pristine coastline and a spectacular array of underwater wildlife, Papua New Guinea is simply a snorkellers' paradise, and snorkelling adventures are available at almost any coastal location.
From the war wrecks, coral reefs and sandy beaches of New Ireland to the coral beds, caves, and beehives of East New Britain, snorkellers looking to experience the underwater allure of PNG are spoiled for stunning choice.
Diving
If you're looking to delve a little deeper into the waters of PNG, then the burgeoning dive tour industry is more than willing to assist.
PNG is renowned as a destination for divers due to the untouched beauty and variety of experiences on offer. Experts note the oceans surrounding Papua New Guinea have up to twice as many marine species as the waters of the Red Sea and up to five times as many as the Caribbean, with further attractions including wrecks, coral reefs, and drop-offs.
Watersports
PNG is quickly becoming known as a surfing and kayaking haven, with a range of regions available to indulge in some watersport wonder.
Good waves are available all year round for avid surfers, while kitesurfing conditions are perfect from May to November as the Laurabada trade winds kick in.
Meanwhile, kayaking tours provide the perfect opportunity to explore the region's islands while meeting the marine wildlife in relaxed and leisurely style.
Fishing
Fishing is emerging as one of PNG's major tourism drawcards due to the monster catches available in both the rivers and the seas. Anglers looking to drop a line have the option of guided tours into the coastal lowlands and highland rivers or chartered multi-night tours into the blue yonder beyond the reef.
Culture
While the natural beauty of PNG attracts hundreds of thousands of visitors each year, the cultural experience of this island natural is an increasing attraction to the region.
PNG remains a uniquely tribal nation where 12% of the world's languages are spoken. Meanwhile, events like the Goroka Show and the annual festival in Mt Hagan are gaining popularity for international visitors looking to witness the culture and tribal tradition of PNG. There is a host of further events held throughout the year along with guided tours that offer a personal experience of a village and tribal tradition.
Paga Hill Estate is a world-class, master-planned estate in the heart of Port Moresby, Papua New Guinea. The waterfront site is the first comprehensively planned multi-use development in Papua New Guinea to be enjoyed by both residents and visitors alike.
The all-inclusive development will include vibrant public spaces and a waterfront promenade, luxury hotels, residential apartments, restaurants, retail, commercial space, a Trade, Exhibition & Cultural Centre, restoration of WWII relics, marina precinct and a nearby international cruise liner terminal.