The 14th Annual Kenu and Kundu Festival
2nd November 2017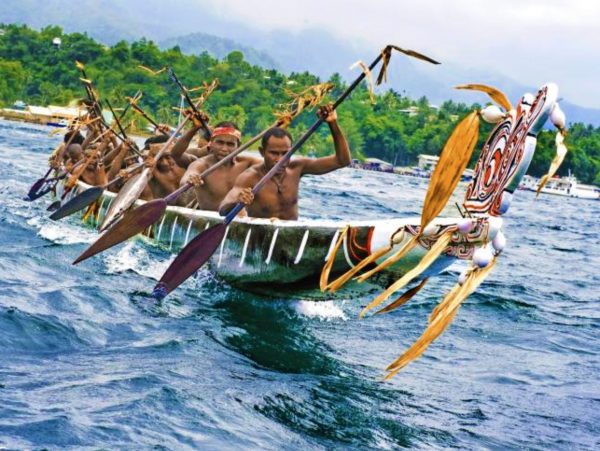 On the 4th and 5th of November this year— in Alotau in the Milne Bay Province— locals and visitors alike will gather for the 14th Papua New Guinean Annual Kenu and Kundu Festival. The event, which started in 2003, is a celebration of the traditional sailing canoes (Kenu) and drums (Kundu) that are of significant cultural and spiritual value to the Milne Bay community.
The PNG Kenu and Kundu Festival is often described as one of the cultural highlights annually for Papua New Guinea and showcases the unique culture of the Milne Bay people— through live performances, dance and a famous Kenu race—for which more than 40 warriors wearing traditional dress and pounding the traditional Kundu, go head-to-head.
Historically, the Kenu and Kundu are of significant cultural importance to the community. Both were used during traditional ceremonies and rituals, where they were constructed specifically in such a way as to appease the gods.
The Kundu used during the festival and the race are constructed in this same traditional way, with each canoe featuring colours and patterns that are distinctive and representative of the tribe and the area it came from.
Although primarily a celebration of the culture of Milne Bay, the festival also features exhibitions of different ethnic groups and cultural dances, including: Chinese lion dances, hula hooping, Fijian gospel musicians and local string bands. There are also arts and crafts displays and traditional and contemporary drama performances.
Several companies and organisations also hold show booths and stalls at the festival, such as: Ela Motors, BSP, Post-Courier, SP Brewery, Lae Snax Tigers and Digicel.
Last year the festival attracted over 1000 spectators, making it the largest event for Milne Bay, and increasing the tourism potential for the region.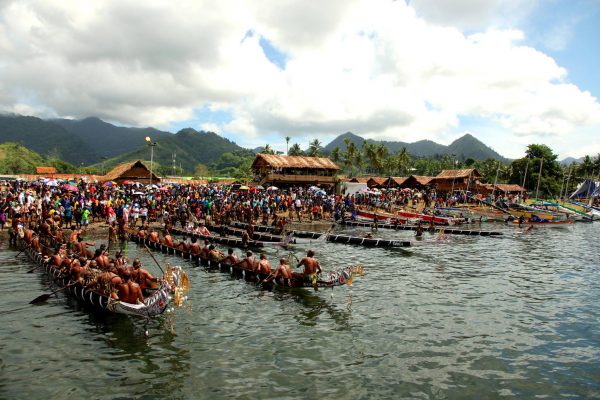 It's a short 50-minute plane ride from the nation's capital of Port Moresby to Milne Bay's capital, Alotau, on the northern shores. This diverse province also attracts divers to the area due to it superb reefs and coral atolls. It's a place steeped in history, rich in culture and abundant with diverse wildlife, making it an incredible destination with plenty on offer.
For further information contact the Kenu and Kendu Festival Sponsorship Committee: email kenukundusponsor@kulamail.net or phone the Milne Bay Visitors Bureau: +675 7101-1897
Paga Hill Estate is a world class master planned estate in the heart of Port Moresby, Papua New Guinea. The waterfront site is the first comprehensively planned multi-use development in Papua New Guinea to be enjoyed by both residents and visitors alike. The all-inclusive development will include vibrant public spaces and waterfront promenade, luxury hotels, residential apartments, restaurants, retail, commercial space, a Trade, Exhibition & Cultural Centre, restoration of WWII relics, marina precinct and a nearby international cruise liner terminal.