Tourism industry on the up in Papua New Guinea
29th May 2017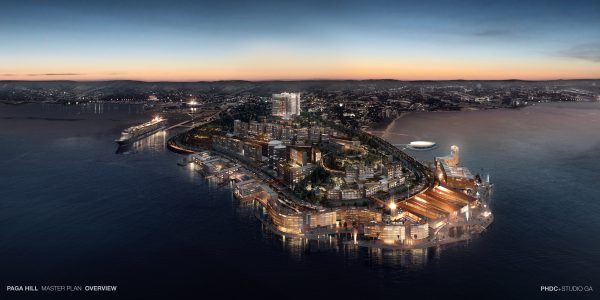 Tourism is a flourishing business in Papua New Guinea—with rapid growth over the past decade and a newly awarded title as one of National Geographic's Traveller's 21 "Best of the world destinations" for 2017. The Papua New Guinea Tourism Promotion Authority (TPA) is determined to ensure the acceleration of the tourism industry in PNG—with offices being opened globally in cities like Los Angeles, Sydney and Tokyo, to attract international tourists. In 2018, the region will also play host to the 2018 Asia-Pacific Economic Cooperation (APEC) Summit—garnering further international attention and attracting thousands of delegates.
According to Hon Tobias Kulang MP, Minister for Tourism, Arts & Culture, Paga Hill Estate will be a "crowning jewel" of the government's Tourism Master Plan, underpinning each of its five strategic pillars. With elements including a cultural & exhibition centre, war museum, waterfront dining and retail precinct, 5-star hotel and integrated resort, the site will transform the visitor experience, allowing for the development of tailored tourism products that can be marketed to specific international audiences.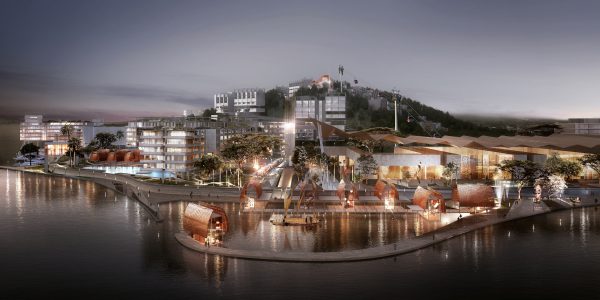 Paga Hill Estate also has plans for a National Tourism & Hospitality Training School. In leveraging the various hotels, hospitality and tourism outlets on site, the facility would provide education and opportunities for practical experience, lifting service standards to bring about a service culture and visitor experience that is distinctly PNG.
Continue reading more on Papua New Guinea's tourism industry growth in Paga Hill Development Company's CEO Gudmundur 'Gummi' Fridriksson's latest blog here.
More recent news on the tourism industry can be found in our news section:
Paga Hill Estate is a world class master planned estate in the heart of Port Moresby, Papua New Guinea. The waterfront site is the first comprehensively planned multi-use development in Papua New Guinea to be enjoyed by both residents and visitors alike. The all-inclusive development will include vibrant public spaces and waterfront promenade, luxury hotels, residential apartments, restaurants, retail, commercial space, a Trade, Exhibition & Cultural Centre, restoration of WWII relics, marina precinct and a nearby international cruise liner terminal.