Famous Papua New Guineans
10th December 2018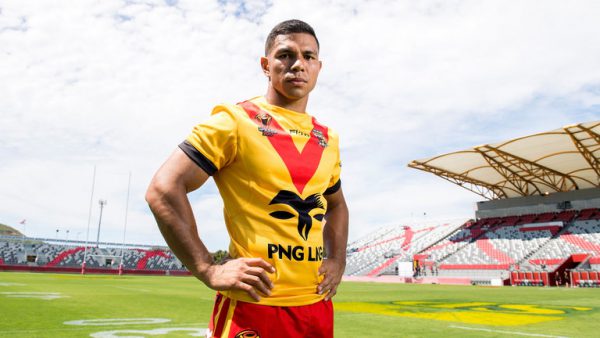 Papua New Guinea might be famous for its volcanoes, rainforests and reefs, but the country also boasts a stellar line-up of internationally famous faces.
Some still call PNG home while others have made their careers overseas, but from actors to historians and a hugely extensive list of talented sportspeople, here's just a brief list of the many famous Papua New Guineans.
High ranking historians
Born in Papua New Guinea in 1928, the late David Gill was a renowned British film historian who helped document and preserve many silent films. He was responsible for the restoration of seminal films such as Birth of a Nation and Charlie Chaplin's Gold Rush.
Olympians
PNG boasts a wealth of sporting talent with particular expertise in the arenas of swimming, weightlifting and athletics.
Among their acclaimed Olympians are swimmer Ryan Pini, who competed at four Olympics and became the first PNG swimmer ever to reach a final, sprinter Mae Koime who represented her country at the Olympics in 2004 and 2008, sprinter Toaea Wisil who ran the 100m in 2012, and runner Nelson Stone who competed in the 400m in 2012.
Meanwhile, Taekwondo athlete Theresa Tona competed at both the 2008 and 2012 Summer Olympics, weightlifter Steven Kari represented PNG in 2012, and in 2000 Dika Loa Toua became the first woman ever to lift weight at the Olympic Games then went on to compete again in 2004 and 2008.
Footballers
Spanning all codes, from rugby union to AFL, league and soccer, Papua New Guinea features an almost endless line-up of football talent.
Among the many big names are:
League legends Neville Costigan, James Segeyaro, Stanley Gene, David Mead, Adrian Lam, Marcus Bai, Paul Aiton, Menzie Yere, Tom Butterfield, Keith Peters, Jay Aston and Tim Natusch.
Soccer sensations Reggie Davani, Alex Davani, David Muta, George Slefendorfas, Brad McDonald, and Nathaniel Lepani.
Union stars Will Genia, Scott Daruda, Henari Veratau, and Aidan Toua.
AFL greats Mal Michael and Winis Imbi.
Artists
PNG has also gained serious recognition in the arts. Among their world-renowned artists are ARIA award-winning singer George Telek, hip-hop artist Jason Hershey, who might be better known as O-Shen, Ben Hakalitz and Buruka Tau from the Australian musical group Yothu Tindi and pen and ink artist, the late Timothy Akis.
Akis was the first Papua New Guinean artist to hold an exhibition at the University of Papua New Guinea and later went on to hold exhibitions in the United States, the United Kingdom, Switzerland, the Philippines and Australia.
Famous celebrities
Australia might lay claim to radio broadcaster John Laws, but the man with the "golden tonsils" was actually born in Wau, Papua New Guinea in 1935 to Australian parents.
He joins a list of further PNG-born entertainment personalities who went on to forge their career in Australia including actress Alyssa-Jane Cook, journalist Piers Akerman (born in Wewak), Sheppard band members Amy, Emma & George Sheppard, and singers Marina Prior and Megan Washington.
About Paga Hill Estate
Paga Hill Estate is a world-class, master-planned estate in the heart of Port Moresby, Papua New Guinea. The waterfront site is the first comprehensively planned multi-use development in Papua New Guinea to be enjoyed by both residents and visitors alike.
The all-inclusive development will include vibrant public spaces and waterfront promenade, luxury hotels, residential apartments, restaurants, retail, commercial space, a Trade, Exhibition & Cultural Centre, restoration of WWII relics, marina precinct and a nearby international cruise liner terminal.
Image of David Mead via Sky Sports