I'm Dreaming of a Tropical Christmas
21st December 2017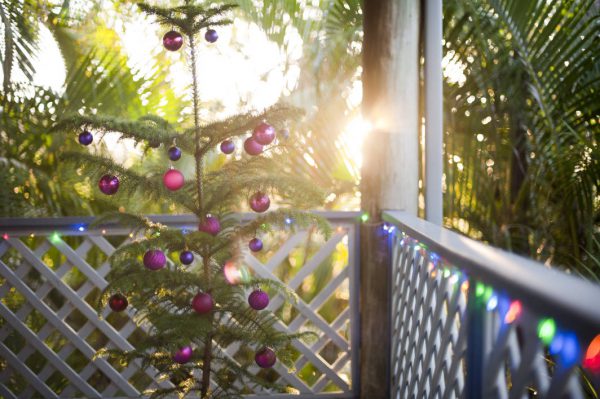 White snow makes way for sandy beaches, green palms stand in place of mistletoe as Port Moresby serves up a tropical Christmas amidst truly unique surrounds.
December sees Port Moresby in full flower, painting a picturesque backdrop to a season of giving, celebration and entertainment.
If this Christmas finds you in Port Moresby, here's how the celebrations unfold.
A tropical respite
Far removed from the cold climes of the northern hemisphere, December finds Port Moresby in rich tropical bloom. Yellow-hued Poinciana carpet the city in delicate petals, while bright ginger buds dot the gardens, and frangipani scents the air. The Christmas atmosphere is relaxed yet joyous as the city settles in for the season of giving.
The Christmas tradition
The Christmas tradition in Papua New Guinea is relatively recent having arrived with the missionaries almost 200 years ago, but it's embraced with its own distinctly local flavour.
Many Port Moresby residents have adopted Christianity and, like much of the world, this event is the most widely celebrated on the annual Christian calendar.
Church services are common throughout the Christmas season, with traditional observances on Christmas Eve and Christmas Day.
While some outlying villages are yet to take on the tradition of Christmas in other areas the event signals the coming together of family and friends, and they enjoy the celebration in true style with parties, feasts and music.
Festive fare
A host of restaurants and hotels lay out the welcome mat over Christmas, celebrating the season in festive form. Lunch destinations for Christmas Day include:
Bacchus Restaurant – Enjoy a specially created Christmas menu with a choice of seafood and traditional Christmas fare. Santa will pay a visit with gifts for the children and there will be live music throughout the event.

The Lamana Hotel – Lamana will lay on a full Christmas buffet, with a host of additional goodies to further indulge the festive spirit. The event includes a visit from Santa and gifts for children, face painting, a children's movie, colouring-in competition, and Christmas family photo.
Gifts to delight
When it comes to finding the perfect gift, Port Moresby offers an array of shopping options ranging from handicrafts to high-end goods. If you're looking for authentic items, craft markets are a regular fixture on the weekend calendar.
At the other end of the spectrum Vision City Mega Mall takes out prime position as PNG's largest shopping centre with clothing, accessories, jewellery, department stores and more.
The team here at Paga Hill Estate wish you a Merry Christmas and Happy New Year. Thank you to all our friends for a wonderful 2017. We look forward to an exciting year ahead!
Paga Hill Estate is a world-class, master-planned estate in the heart of Port Moresby, Papua New Guinea. The waterfront site is the first comprehensively planned multi-use development in Papua New Guinea to be enjoyed by both residents and visitors alike.
The all-inclusive development will include vibrant public spaces and waterfront promenade, luxury hotels, residential apartments, restaurants, retail, commercial space, a Trade, Exhibition & Cultural Centre, restoration of WWII relics, marina precinct and a nearby international cruise liner terminal.