Explore Port Moresby in 24 Hours
28th October 2016

Port Moresby is the thriving capital city of Papua New Guinea. It is a place where traditional culture meets cosmopolitan exuberance. At Paga Hill Estate we see POM (as the locals call it) as far more than just a city to pass through while on the road to other provinces and towns. It's difficult given there's so much to see and do so this is just a sample of what's on offer. From funky PNG cafes to serene gardens in just 24 wonderful hours.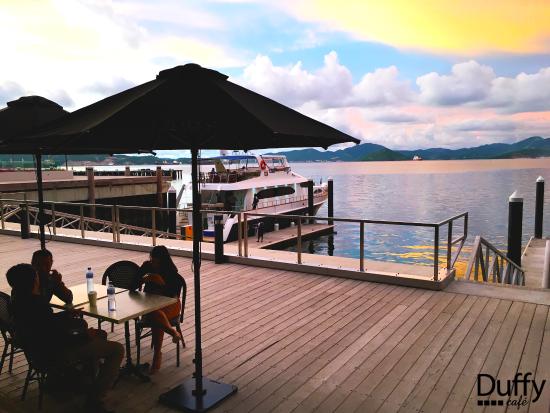 8am – Start the morning at Duffy Café with the trendy, lap-top-tapping folk of Port Moresby. Grab a freshly pressed juice or a coffee to propel you for the day ahead. The food here is on point with its array of exotic wraps, salads, quiches and sweet and savoury crepes.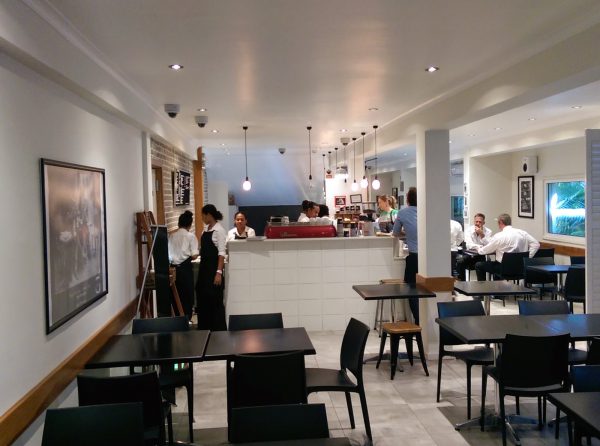 Duffy Café: 63 Gabaka Street, Port Moresby
Duffy Café Harbourside: Stanley Esplanade, Harbourside East, Downtown Port Moresby
Opening hours: 8am – 4pm, Monday-Saturday.
10am – Get to know the locals and pick up a precious gift from the Ela Beach Craft Market. It is known as the best market in all of PNG and has a carnival-like feel thanks to the dancers and singers who put on amazing performances. You will find exquisite carvings, weavings, jewellery, baskets and much more from all over the country here.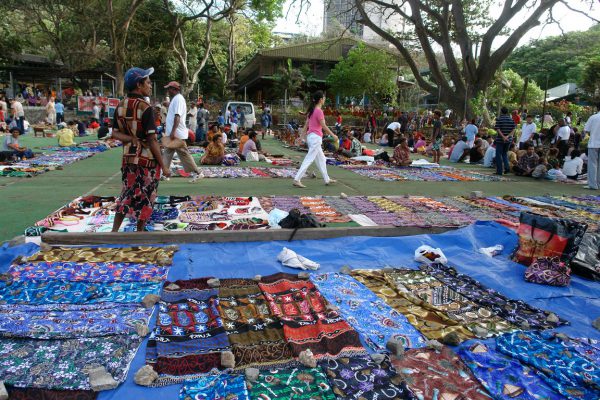 Ela Beach Craft Market: Ela Beach Road
Opening hours: 7am – 12pm on the last Saturday of every month
Cost: no entry fee.
12pm – Make your way to the gorgeous Port Moresby Nature Park where you will get a big dose of nature therapy. These beautiful gardens have well-maintained walkways that weave through a jungle of greenery and wildlife encounters. Hundreds of Papua New Guinea's native orchids are on display which burst with colour and beauty. There is a great cafe to eat at or plan to take a packed lunch to enjoy one of the many picnic areas.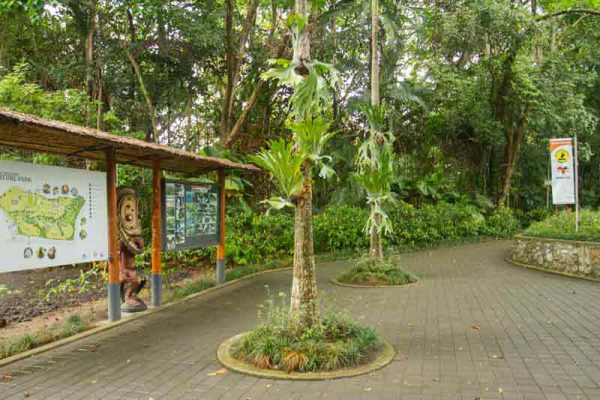 Port Moresby Nature Park: Waigani Drive, Waigani.
Cost: K7 – K14
Opening hours: 8am – 4pm
2pm: Surround yourself with indigenous culture in Papua New Guineas National Museum and Art Gallery.  An array of treasures are on display, including skull racks, yam cult masks and ceremonial Kundu and Garmut drums. The Museum and Art Gallery also shows off PNGs history, fauna, geography and culture.
National Museum and Art Gallery: Independence Drive, Waigani
Make a booking with Patricia Sosori for an organised visit – Appointment only 9:00am – 3:00pm Monday–Friday 
3pm: Unwind from your day and soothe away any jetlag with a relaxing afternoon at Spa Pua. This luxurious spa is located at the Grand Papua Hotel in downtown POM. They offer a wide range of treatments including massage and facials.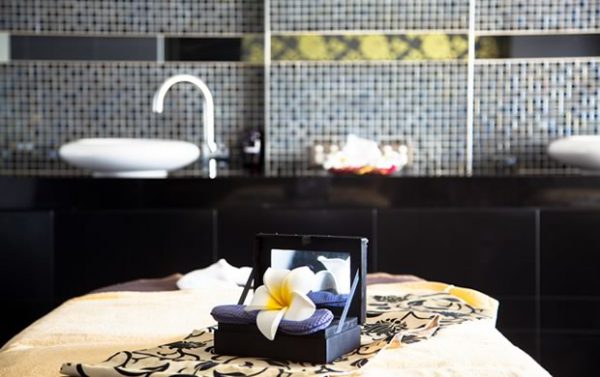 Spa Pua: Mary Street, Port Moresby
5:30pm: Watch the sun go down with a cocktail in hand at the very stylish Airways Hotel. The décor and architecture is exceptional and the open-sided pool bar boasts views of the Owen Stanley Ranges. For something a little different, you can order a drink at the Havanaba which allows you to start the evening in nostalgic style.

Airways Hotel: Jackson Parade, Jacksons International Airport, Port Moresby.
9pm: Port Moresby has a lively nightlife which caters for those wanting a relaxed vibe and those wanting to kick up their heels on a crowded dance floor. The Gold Club located in Lamana Hotel is one of the best nightclubs to visit for an amazing night of DJ's and dancing on their open-aired dance floor. They have hosted many well-known international music acts such as UB40 and the Black Eyed Peas.
The Gold Club: Lamana Hotel, 1 Famagusta Street, Waigani, NCD, Port Moresby
Opening hours: 9am – 2am
Paga Hill Estate is a world class master planned estate in the heart of Port Moresby, Papua New Guinea. The waterfront site is the first comprehensively planned multi-use development in Papua New Guinea to be enjoyed by both residents and visitors alike. The all-inclusive development will include vibrant public spaces and waterfront promenade, luxury hotels, residential apartments, restaurants, retail, commercial space, a Trade, Exhibition & Cultural Centre, restoration of WWII relics, marina precinct and a nearby international cruise liner terminal.