Ocean Wrecks Ahoy!
15th September 2016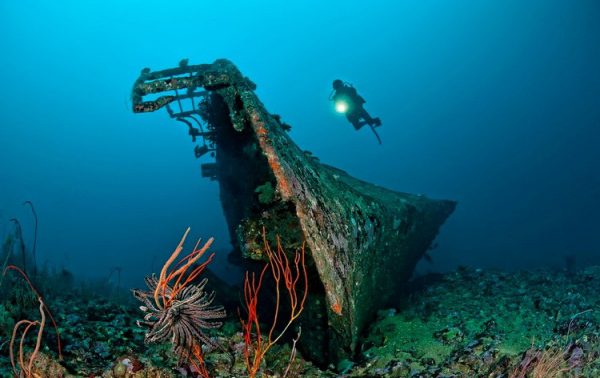 Papua New Guinea is a treasure chest of adventure, mystery and historical wonder. In New Ireland Province you can dive to new depths and explore wreckages of aircraft, ships and submarines which lie on the sandy ocean floor whispering secrets of the past.
New Ireland is a hot spot for diving and an extra special place for history buffs. Kavieng is the capital of New Ireland and served as a base for the invading Japanese troops during WWII. In and around Kavieng there are five WWII Japanese aircraft wrecks and one Australian aircraft wreck called the PBY Catalina. The Catalina was a part of the Royal Australian Airforce and was discovered in 2000 by Rod Pearce, a diving and WWII enthusiast. Resting in the main location is the engine and landing gear while the rest of the aircraft is scattered elsewhere along the ocean floor. The Catalina lies in 20 metres of water just outside the entrance to Kavieng's harbour. The once reconnaissance aircraft is now a marine playground for divers and all sorts of sea creatures. The big engine is decorated in brightly coloured corals, sea grasses and hordes of shimmering fish swirling in and around it. The visibility is almost always crystal clear, making it a wonderful wreck to dive and play around.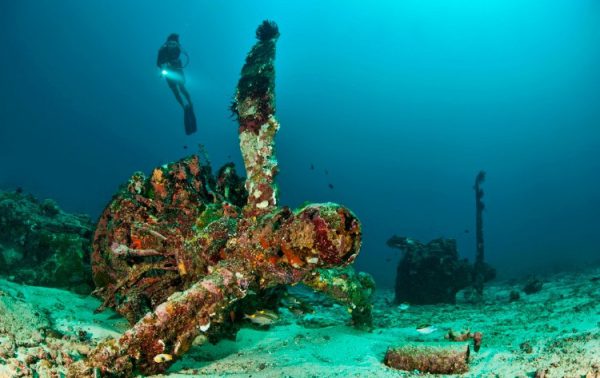 Ranking at the top of must see wrecks in New Ireland is 'Deep Pete'. He's called Deep Pete due to being located a whopping 40 metres below the ocean's surface. Code names were given to Japanese aircraft in WWII using Western men's names for each fighter plane. Before becoming a rusty relic, he was a Mitsubishi F1M floatplane designed and built to be catapulted from battleships. They were used for reconnaissance missions and as patrol aircraft. Being so close to the Pacific Ocean ensures the visibility is incredible and Pete has been coined the best and most photogenic wreck in New Ireland. The tail of the aircraft is broken but the biplane shape is amazingly still intact. There is a resident school of yellow sweetlips fish that whirl in collective harmony all around his wings as well as batfish and barracuda which sternly patrol the waters above the wreck. It would seem Deep Pete, once used for fierce battle, has become a centre for ocean wildlife activity and a peaceful diving wonderland.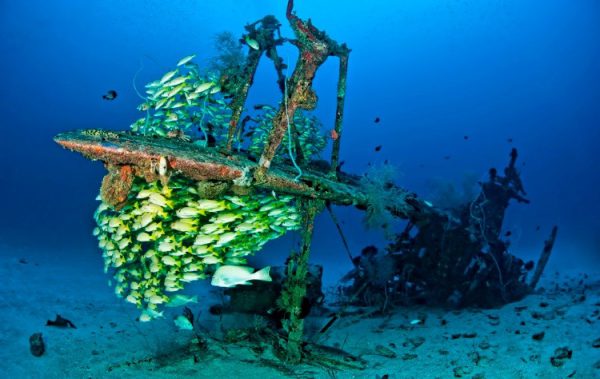 At Paga Hill Estate we believe New Ireland to be a spectacular diving site with great visibility and incredible WWII wrecks. There are many diving companies in New Ireland, though you would be hard-pressed to find any as knowledgeable and experienced as the Niugini Diving Company with Rod Pearce the Captain of the Barbarian II. He has over 30 years' experience diving in the waters of Papua New Guinea and has discovered multiple ship and aircraft wrecks. While diving deep beneath the water's surface and adventuring around old wrecks filled with mystery and unusual sea creatures; who knows what kind of treasure you might find…
Paga Hill Estate is a world class master planned estate in the heart of Port Moresby, Papua New Guinea. The waterfront site is the first comprehensively planned multi-use development in Papua New Guinea to be enjoyed by both residents and visitors alike. The all-inclusive development will include vibrant public spaces and waterfront promenade, luxury hotels, residential apartments, restaurants, retail, commercial space, a Trade, Exhibition & Cultural Centre, restoration of WWII relics, marina precinct and a nearby international cruise liner terminal.