PNG – A world of unknown
15th April 2016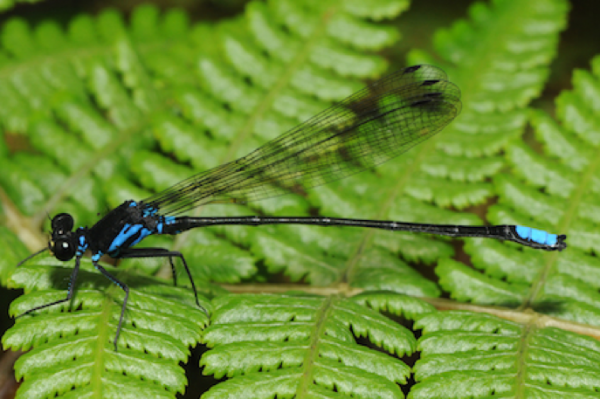 Papua New Guinea (PNG) is an ecologist's playground, a wonderland of unique wildlife that thrives in the pristine and largely untouched environment that is so unique to the country. In a time when more and more species are becoming extinct, in PNG it appears that over the last ten years, more and more species are being discovered, especially in Manus and Mussau, the northern most islands of PNG. Finding new species is amazing in itself but it's also significant because it challenges scientists, researchers and conservationists in their knowledge and understanding of our world which leads to even more exciting discoveries.
The Wildlife Conservation Society (WCS) based out of Goroka have discovered that Manus and Mussau are teeming with wildlife, with many of the findings thought to be new species. At least a dozen frog species have been found along with some incredibly cute and occasionally strange looking colonies of bats. Lizards, birds, insects and plants are also among the latest findings. Researchers have noted that despite logging in the area of Mussau, there are still expanses of good quality rainforest.  This is due in part to the local islanders following a strict Seventh Day Adventist vegetarian diet meaning there are very few predators to these new creatures.
One of the most remarkable finds is arguably a little red and black speckled frog which has stolen the title of 'World's smallest vertebrate' – previously held by a fish in Indonesia, who measured in at 7.9mm. This miniscule frog grows to a mature size of just 7.7mm! The frogs, named Paedophryne amanuensis, are thought to have evolved to fill a gap in the food chain, perhaps to eat even smaller insects or mites which do not provide a substantial meal to larger frogs. Despite the tiny size, the male frog has a big voice, which was how they were discovered in the first place. During mating season, the male frog emits a high-pitched call which has been described as similar to an insect. The find is challenging what researchers thought they knew about extreme sized vertebrates. Previously it was believed that either extremely large or small vertebrates only lived in water, but this little gem calls the fallen leaves of the rainforest home.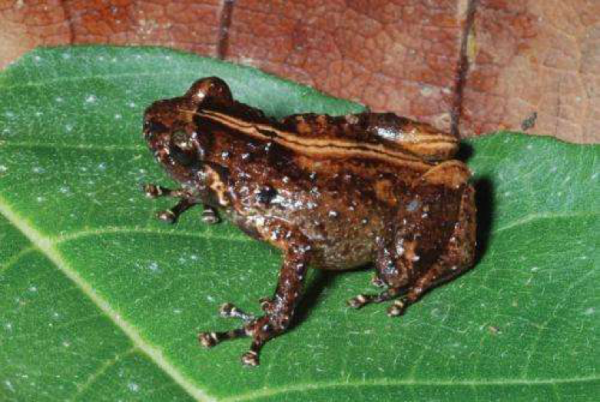 A number of bat species have also been discovered on the islands. Several colonies of Leaf-nosed bats were discovered in remote caves that were formed in low limestone cliffs. The aptly named furry creature sports a strange looking nose in the shape of a wide autumn leaf as well as giant ears and a fur covered body. The tube nosed bat has also been discovered on Mussau Island and has the most remarkable and distinct tubed nostrils. Unlike the leaf-nosed bat, this species has smaller ears and a smaller skull and is quite dissimilar to its leaf-nosed cousin.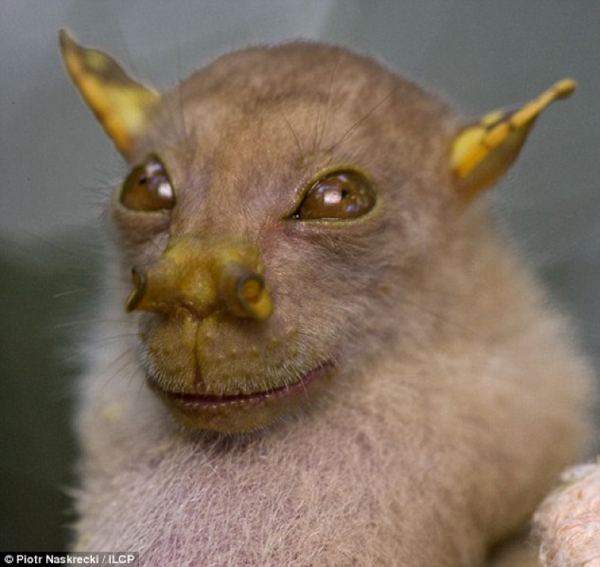 It is not just vertebrates that have been discovered on Manus and Mussau though as a number of plant and insect species have also been found. A very shy and delicate looking damselfly was found in a series of specific streams in the lush forests of southern Manus. The tiny insect with its slender features prefers to perch quietly in the shade near a stream and only bothers to move when disturbed. It is also believed to be endemic to the Island, however further investigation is still required.
So many incredible species are being discovered in PNG, and at Paga Hill Estate we have no doubt that there is probably a whole world of unknown species hiding away just waiting to be found. We are passionate about PNG's unique flora and fauna and believe that this richness and diversity of species found across the country makes PNG the perfect destination for wildlife spotting.
Paga Hill Estate is a world class master planned estate in the heart of Port Moresby, Papua New Guinea. The waterfront site is the first comprehensively planned multi-use development in Papua New Guinea to be enjoyed by both residents and visitors alike. The all inclusive development will include vibrant public spaces and waterfront promenade, luxury hotels, residential apartments, restaurants, retail, commercial space, a National Cultural Centre, restoration of WWII relics, marina precinct and an international cruise liner terminal.
Visit Paga Hill Estate for more information including the latest artistic impressions of the development.