Exploring World War II Relics
11th March 2016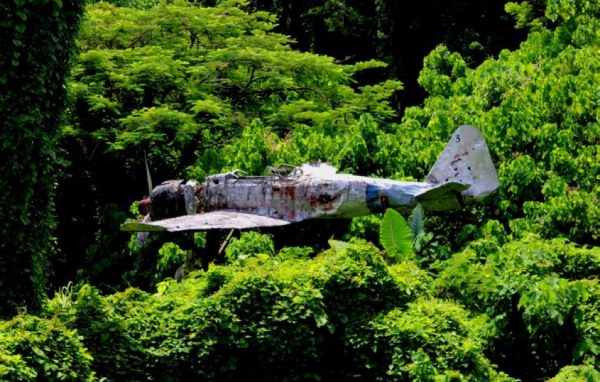 During World War II (WWII) Papua New Guinea was exposed to intense fighting, including battles on land, sea and air that continued throughout the entire war. As the battles raged on, the Papuans played a pivotal role in the war, serving on both the side of the Japanese and the allies as guides, labourers, porters, spotters and soldiers. Today, PNG is an alluring destination for travellers wanting an authentic experience like no other. A wonderland for history buffs, war relics are littered throughout the country, many just as they once were, some restored and others that are being preserved in Museums. While one would inevitably expect to find remnants of war on the well-known Kokoda trail, you don't have to undertake this gruelling trek in order to witness some impressive relics.
If you can only visit one province on your hunt for war relics, then East New Britain (ENB) is it. Rabaul, East New Britain's old capital, is the perfect place to indulge your inner historian. As the main base for the Japanese during WWII, plenty of reminders lay scattered about the town. You don't even need to venture further than just off the end of the Rabaul airport runway, where you'll find some impressive wreckage of a Japanese aircraft. Here you'll find what appears to be a twin- engine naval attack bomber known to the Japanese as the Hamaki (cigar), due to its cigar like shape. This impressive aircraft was a main attack plane for the Imperial Japanese forces, capable of flying a bomb or torpedo load at 250 mph.  Rabaul is also home to the Pacific's largest Japanese Peace WWII memorial, which commemorates many who lost their lives in battle. It takes the form of a pathway of stone pylons leading from the building's entrance to the Cross of Sacrifice. At the commencement of the avenue, a bronze plated central stone wears the dedicatory inscription.
You don't need to stay on land in Rabaul to understand firsthand the carnage of WWII. The volcanic ash that sits on the sea floor of Rabaul harbour just enhances the drama of the 60 plus wreck sites for which the waters are famous. Divers will be astonished by Pete's bi-plane which lies near the shore in 30 metres of water with its three pronged propeller remarkably intact. Equally impressive is the Mitsubishi Zero, a Japanese fighter plane that lies on the north coast near Kokopo and wears a clear line of bullet holes on its otherwise intact exterior. A number of ships can also be found in these atmospheric waters including Hakkai Maru, a large Japanese support ship of 130 metres in length, making this one of Rabaul's best wreck dives. An impressive coral-covered cannon sits at the stern and her clock, which stopped at 17:20 upon impact, can now be found in the local museum. For experienced divers the Yanyuri Maru ship is worth a look, as is the more accessible and smaller Manko Manu, which sits at 25 metres.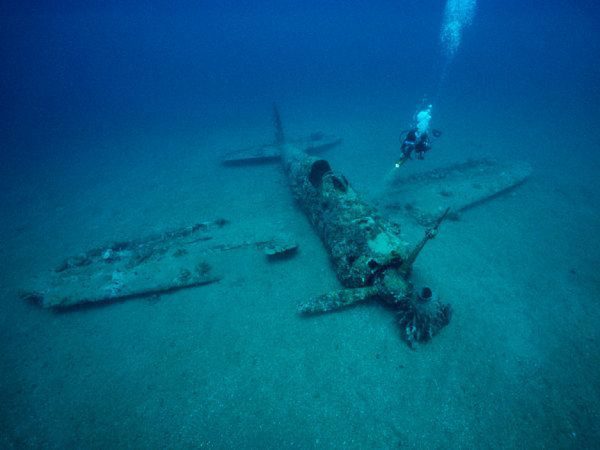 If you are not heading to Rabaul, you will still find a smattering of WWII relics throughout PNG. West New Britain (WNB) for instance is also home to some impressive wrecks. A B-24 Liberator and a B-25 Mitchell (US Bombers) rest in the hills behind Talasea, while a number of rusting relics are accessible at Lombrum, Manus Province, which acted as a large US naval base. In the north- western most Province of PNG lays Sandaun. Within Sandaun lies the small town of Aitape, which was established as a station by German colonists in 1905 and then later occupied by the Japanese during WWII. At the local airstrip, aircraft wrecks can still be found while a B-24 bomber rests outside the local high school between the airstrip and town. In the nation's East Sepik Province, Japanese war relics can be found at East Brandi High School, east of Cape Moem Army Base while bomb craters can still be found at the Boram Airport runway. Between Kreer market and the hospital, you will find the rusting remains of Japanese landing barges on the beach. A range of war relics can also be found throughout the Salamaua District in Morobe.
One of the best ways to learn more about WWII and its impact on PNG, while having the opportunity to see war relics, is to visit local war memorials. Due to PNG's significant involvement in the war, there are a number of memorials located across the nation. The Popondetta War memorial in Oro Province features a map of key battle sites to help visitors gain a better understanding and insight into the ferocity that took place. A number of relics can be found around Popondetta, and at Buna and Gona on the coast so it's recommended to take a guide. The Lae War Cemetery in Morobe is located south of the beautiful Botanic Gardens and houses the graves of mostly young Australians who lost their lives in battle. A map of the cemetery is available if you are seeking a particular headstone from the 2,363 well-kept graves of Australian soldiers. The Bomana War Cemetery in PNG's capital, Port Moresby, is a painful reminder of the horrific campaigns that raged throughout the area. Thousands of Australian and Papua New Guinean soldiers have been laid to rest in this well-tended WWII cemetery.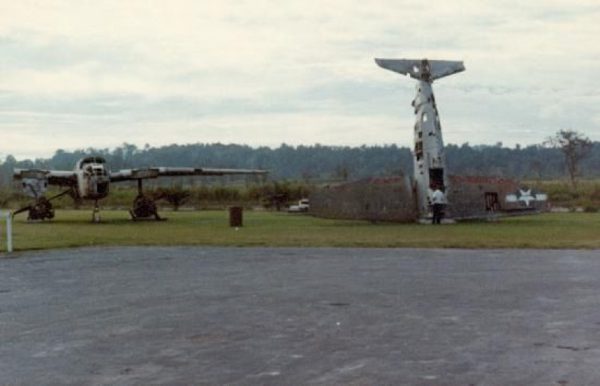 To mark the 75th Anniversary of WWII, the Australian and Papua New Guinean government have proposed a series of commemorative events in 2017 and 2018. These events are likely to be centred on the Kokoda Track and will focus on honouring and providing formal recognition to the battles that took place in PNG.
At Paga Hill Estate we understand the significance history plays in shaping PNG's future. War relics offer us a constant and solemn reminder of those that sacrificed their lives in battle. Paga Hill Development Company (PNG) Ltd is committed to restoring key war relics on Paga Hill as part of the Paga Hill Estate development to allow locals and visitors alike the opportunity to view these remarkable pieces of history. Whether you are visiting PNG specifically to view historical war wrecks or are here to take advantage of all that PNG has to offer, you are bound to be treated to the sights of at least one of the remaining WWII relics which is sure to satisfy your inner historian.
Paga Hill Development Company (PNG) Ltd is the company behind the Paga Hill Estate development, a world-class master planned estate in the heart of Port Moresby, Papua New Guinea. The waterfront site is the first comprehensively planned multi-use development in Papua New Guinea to be enjoyed by both residents and visitors alike. The all inclusive development will include vibrant public spaces and waterfront promenade, luxury hotels, residential apartments, restaurants, retail, commercial space, a National Cultural Centre, restoration of WWII relics, marina precinct and an international cruise liner terminal.
Visit Paga Hill Estate for more information including the latest artistic impressions of the development.