Situated in a prominent position, with vantage points in all directions to the coast and harbour, the Cultural & Exhibition Centre will provide the forum to promote all of PNG's rich and unique culture, flora, fauna, traditions and attractions across all 21 provinces – PNG has one third of the world's languages (circa 830) and so along with language, the cultures and traditions vary considerable form province to province.
Incorporated into the design is a museum that will showcase PNG's history, with a particular focus on and link to the adjacent World War II gun emplacements and sites of interest, as well as memorial plaques, all of which have significant tourism potential; particularly with direct access to the planned cruise liner terminal.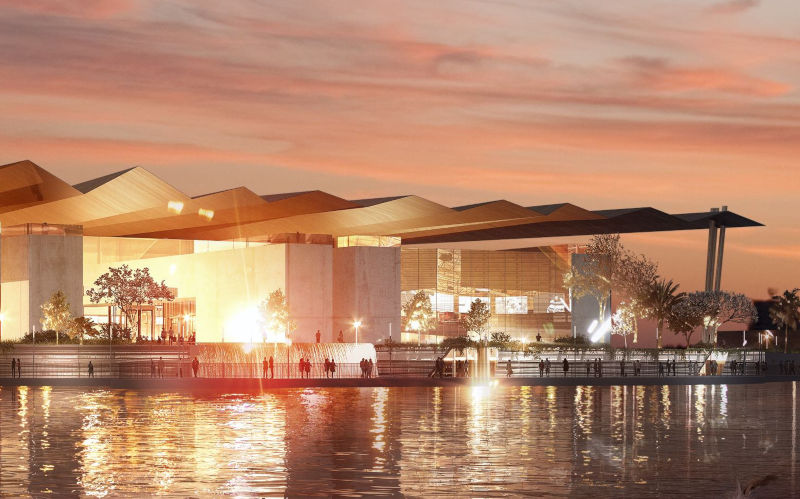 Designs for the Centre essentially comprise a number of exhibition halls and supporting amenities, including smaller exhibition and function rooms. A recreation of a traditional village is also planned for the adjacent waterfront site. The outdoor area will also include local (Motuan) traditional sailing vessels and village housing, providing visitors with an interactive cultural experience.