Visiting Morobe Province
22nd February 2016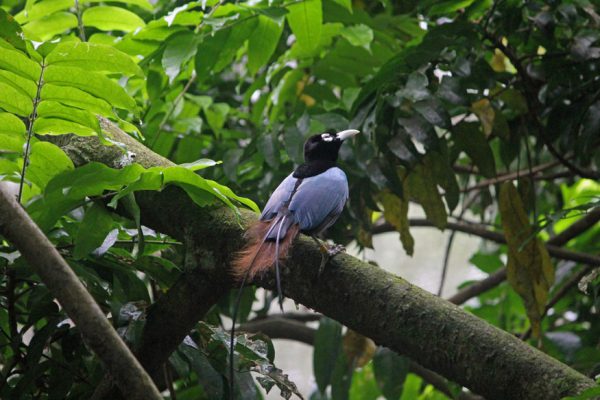 Lying on the north coast of Papua New Guinea is the dynamic and progressive province of Morobe. The province winds its way around the tropical waters of the Huon Gulf where the rainforest covered Saruwaged Mountains seemingly reach out of the sea into the clouds at the tip of the Huon Peninsula. Markham Valley lies to the south-west, while the waters between Huon Peninsula and New Britain are sprinkled with volcanic islands. As the industrial centre of PNG and the gateway to both the Highlands and Islands, Morobe has an extensive list of things to do and see, making it a 'must visit' on anyone's PNG itinerary.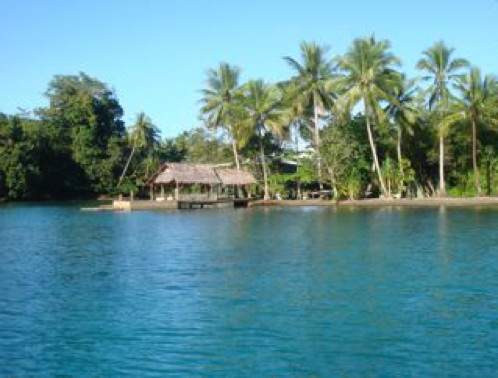 The capital of Morobe is Lae and also happens to be PNG's second largest city. Despite the hustle and bustle of this vibrant city, which is also home to the largest and fastest growing shipping terminal, stark contradictions can be seen by way of the traditional village life which dominates this busy town. The capital itself was once a mission station before the 1920's gold rush at Wau. Today, the capital has all the necessary amenities that tourists and visitors might need including banks, hotels, markets, artefact shops and department stores. Once visitors have stocked up on supplies, a trip to the Lae Botanical Gardens is a fantastic way to unwind. Wandering through these gardens, you'd be forgiven for thinking you have stepped into your own mini rainforest. Giant trees laden with vines play host to myriad birds, butterflies and other fauna. For orchid lovers, the gardens also have a beautiful collection of exotic orchids. A short stroll south of the Botanical Gardens is the Lae War Cemetery. This cemetery houses 2,808 graves, most of which are Australian. If you find yourself at the Capital on ANZAC Day, a dawn service is held for those who lost their lives during WWII. It's also worth having a read of some of the tributes on the headstones as they are particularly moving in this well-kept memorial.
If you have come to PNG hoping to spot some of its magnificent bird life, in particular the bird of paradise, then a sure fire way to avoid disappointment is to head to Lae's Rainforest Habitat. It has been described as a microcosm of PNG's most spectacular flora and fauna and is renowned for attracting visitors wishing to get a glimpse of the largest variety of bird of paradise species anywhere in the world. In addition to this incredible bird, visitors will find an array of flora and fauna amongst the 3,000 square metre rainforest that is protected by a huge canopy. Expect to see plenty of native fauna including the New Guinean long-nosed echidna, tree kangaroos, parrots and cassowaries. 'Argo' the giant and rather sedentary crocodile is also a hit with the visitors. Raised walkways, a pond and the heady elixir of exotic flowers add to the experience of Rainforest Habitat. Open daily from 10am – 4 pm, this 'bio dome' in the heart of the city is located next to the University of Technology and is well worth the visit.
Nestled amongst the hills to the south of Lae are Wau and Bulolo. Well known for gold mining, the towns are also great for avid bird watchers and those with an interest in butterflies. The Wau Ecology Institute also houses an impressive Butterfly Ranch which features an amazing variety of insects. The Ranch supplies collectors from all around the world with samples of PNG's astonishing range of insects. Local villagers collect and sell butterflies, beetles and other insects that have already laid their eggs to ensure procreation of the species. Not only is this a viable way for villagers to earn an income but it promotes close interaction and thus understanding of the natural environment. Head to McAdam National Park for the chance to see more native birds and perhaps even a tree kangaroo. Although this is a small national park, it also happens to preserve the last virgin stands of Klinkii and hoop pine.
Many visitors heading to Morobe do so due to the trekking opportunities. There are a number of long hikes in the Morobe region of which hikers can take advantage. Trekking from beautiful Finschhafen to Lae will take approximately three to four days. It's also worthwhile spending some extra time in Finschhafen which is rich in history and offers great swimming, snorkelling and casual day walking treks. Another option is to fly to Teptep, a small village high in the Finisterre Mountains, and take the two day trek to Wantoat. For those wanting an extreme adrenalin packed adventure, The Black Cat Trail is a must do. Although this track is only for experienced hikers and definitely not for the faint hearted, it offers some of the most rewarding, stunning and exciting terrain. The track was used in the early 1920's during the gold rush era in Wau and then also in WWII. It travels from Wau to Salamaua and is still very much in its raw state, making it one of the toughest treks in PNG.
Whether its bird watching, trekking or history that's of interest, at Paga Hill Estate we think Morobe Province has a lot to offer, both for the intrepid traveller and those looking for a relaxing getaway. As the entrance to the majestic mountains as well as idyllic islands, Morobe Province is the perfect place for your next holiday.
Paga Hill Estate is a world class master planned estate in the heart of Port Moresby, Papua New Guinea. The waterfront site is the first comprehensively planned multi-use development in Papua New Guinea to be enjoyed by both residents and visitors alike. The all inclusive development will include vibrant public spaces and waterfront promenade, luxury hotels, residential apartments, restaurants, retail, commercial space, a National Cultural Centre, restoration of WWII relics, marina precinct and an international cruise liner terminal.
Visit Paga Hill Estate for more information including the latest artistic impressions of the development.